Main Description
2923652
24 HOURS SUPPORT AT SEA IN GREECE
Horizontal Image Area
2923653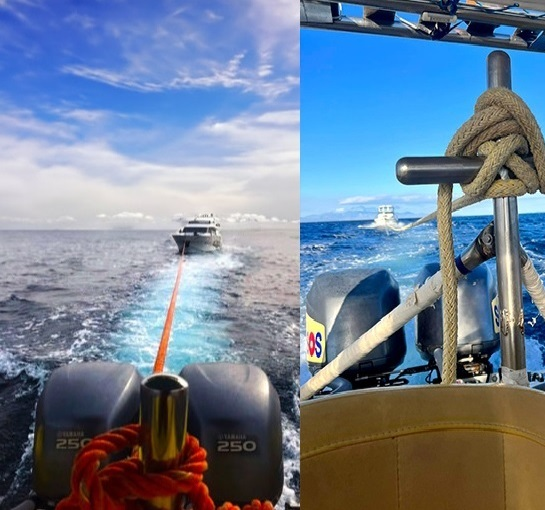 Emergency call : +306936712542
While in the sea, is possible sometimes to need immediate assistance for several reasons.
SeaSos is a pioneer and the one and only company in Greece that provides owners of motorized and sailing vessels up to 20m with subscription and non-subscription maritime assistance and rescue services.
Our fleet consists of modern RIB inflatable boats 10 meters long and 3 meters wide, each with a horsepower of 500hp. All boats are fully equipped with electronic and rescue equipment and can operate under adverse conditions to provide assistance to persons, ships, barges, boats or other marine vehicles in danger at sea.
Under SeaSos we provide :
Detachment and removal services as a result of grounding or collision
Treatment of water inflow
On-site resolution of mechanical and electrical problems
Technical / spare parts transport
Fuel transportation
Boat transfer
Transport of crew/passengers to/from the vessel
With a fleet of privately owned 10m inflatable boats, we offer our services within 30 minutes in the maritime areas of the Argosaronic, South Euboean, Western Cyclades and the Ionian islands and we are creating new bases at hub points in order to have direct, within half an hour, coverage throughout the Greek marine area.
____________________
In cases you are sailing away from marinas or big cities / ports, where assistance is not immediate,
Vlamis Enterprises formed a network of local partners at every single greek island, at every small port arround Greece, and we are proud to annunce that we are able to provide assistance at sea everywhere in Greece.
In case of emergency call +306936712542
Our main services :
Urgent intervention and rescue at sea, such as :
Any kind of technical support

Technical or battery problem

Collision

Water inflow

Propeller problem

Run aground

Providing fuel, parts and other supplies
In cases of emergency there is no salvage claim.
Please contact us for further information.
A series of additional services offered by our partner stations can make your yachting experience as easy, pleasant, and safe as possible.
Services at an extra charge
Boat transport (in cases of changing schedule or other reasons).
Lump cost and extra expenses for captain's transportation and accommodation to the place where the boat is located
In case you plan to leave the yacht away from the big cities :
Boat winter storage

Winter supplies storage (eg covers, life jackets, electronics, etc).

Hull cleaning and repair

Boat and upholstery cleaning and polishing

Boat and engine maintenance

Boat haul out and launch

Supply of fuel, parts and provisions at land
Main Description
2923654
Contact us by our contact form at the end of this page, email us to support@vlamis.gr or feel free to call us : +306936712542 in order to receive a quotation.
Footer
2921026