Horizontal Image Area
2923592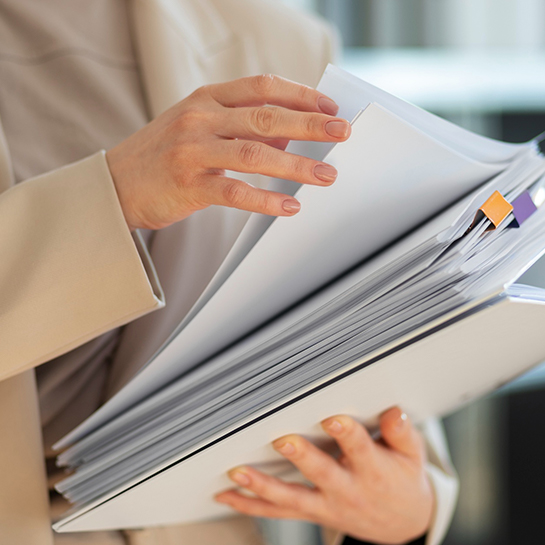 We are able to provide all type of personal or vessel documents you may need
YACHT PURCHASE IN GREECE
Buying a boat in Greece, the procedure to be followed is not the same in all cases. We will concentrate in three most usual cases:
a. Buying or indroducing a Boat with Greek Flag
The majority of listed boats are with Greek Flag. Buying a Greek flag boat by a foreign national means that most probably the boat has to change flag. The boat can remain in the new ownership under the Greek Flag under certain conditions and requirements however the new owner (as non Greek National) usually will prefer to change the registration to his country. The majority of sailing yachts under Greek Flag above 30 feet, are VAT exempt. This is due to the charter status (professional use quality) that they maintain.
After an agreement is reached for the purchase of the yacht you have selected, we will draw a Memorandum of Agreement (M.O.A.) between the Seller and the Purchaser where all the parameters of the sale will be included together with an inventory list.
The Greek Law requires a certain bureaucratic procedure to be followed during the transaction which however safeguards the interests of the Buyer and prevents any debts or any other financial burdens that could exist on the boat to follow the boat after the purchase.
It is our recommendation to the interested buyer to use a lawyer to act as his representative on the purchase. (We can provide such service).
The lawyer will perform checking of boat titles and documentation required by the Greek State and furnished by the Seller, inspection of registry files and finally monitor deletion procedure of boat from the Greek Registry.
Furthermore payments can go from the Buyer to the lawyer who will pay the Vendor according to the terms of the Purchase Agreement. Following signing of the M.O.A. by both parties we can recommend you a lawyer of Athens experienced in this kind of transactions.
It is understood that the lawyer is acting on behalf of the Buyer and thus is paid by him. The cost for this service amounts to approximately Euro 850.
A boat that has no VAT paid will be required to pay this VAT if the boat is sold to an E.U. National. Even a E.U. National though maybe exempted from payment of VAT if his commercial activity during purchase may include boat chartering. The VAT in Greece amounts to 24%.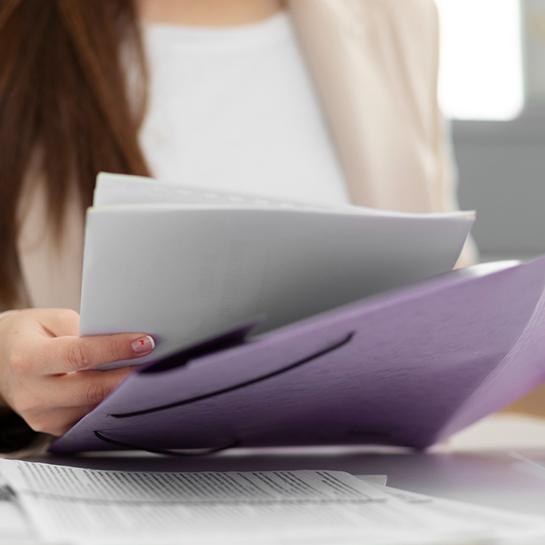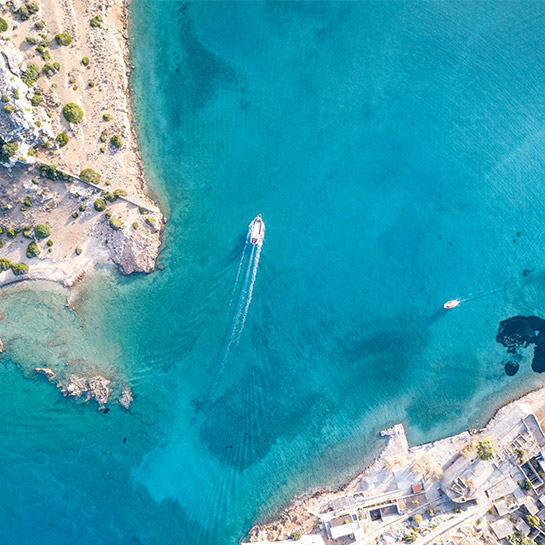 The duration of the purchase procedure in Greece , from signing of M.O.A. to deletion of boat from the Greek Register will amount to around 5 weeks. The boat can be sailed by the new owner only after a Bill of Sale has been issued and officially signed by the Vendor as well as by the Buyer and also the Deletion Certificate has been issued.
A yacht sold to a non E.U. Citizen does not require to pay any outstanding VAT to the boat. He will require though the yacht to be custom cleared from the E.U. The cost of this transaction varies between ports and can lie between Euro 400 – 600.
The custom clearing will take place before the deletion from the Greek Register. We will arrange for a custom clearer to perform this procedure on your behalf. Duration of this procedure normally does not exceed 3 working days.
b. Buying or introducing a Yacht with E.U. Flag
Buying a boat in Greece with a E.U. but non Greek Flag the procedures are the same as if the yacht is bought in another E.U. Country. In this event we will still draw a Sales & Purchase Agreement "Memorandum of Agreement" M.O.A. between you as Buyer and the Vendor. We will then follow the procedures as these are dictated by the E.U. State the yacht is registered in.
c. Buying or introducing a Yacht with a non E.U. Flag
The procedure to be followed in this case is similar to the procedure mentioned in paragraph "b" above. You could need our assistane in many other cases you require to deal with the greek state. We introduce you the legal representation for NEPA companies, the Personal VAT / TAX number, etc.
INTRODUCTION TO NEPA COMPANIES
NEPA (Maritime Company for Pleasure Yachts)
Registering under Greek commercial flag or setting up a Greek branch office and obtaining a Greek charter license are not sensible options for yachts chartering in Greece sporadically. Greece allows for the chartering of non-Greek registered yachts in Greek waters as long as they are EU flagged. A Greek-flagged commercial yacht may be owned and/or operated by legal entities such as a Limited Liability Company (EPE), a Company Limited by shares (AE) or the most commonly used NEPA (Maritime Companies for Pleasure Yachts), which was introduced as a "single purpose vehicle" to own, manage or operate yachts.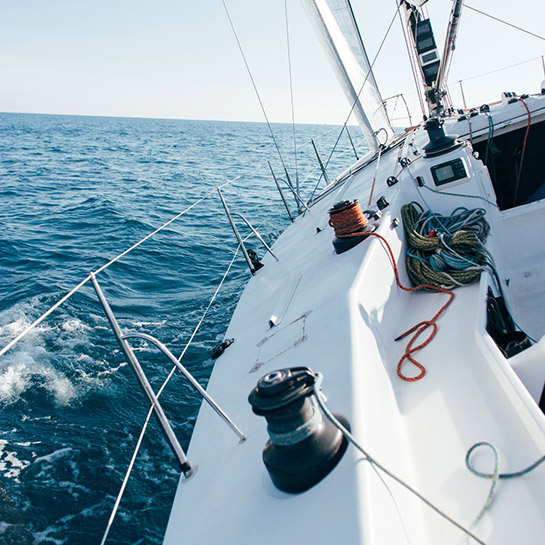 Main Description
2923593
NEPA (Maritime Companies for Pleasure Yachts) is governed by Law 3182/2003. It is a commercial company, which duration is definite and may not exceed thirty (30) years, as specified in its Articles of Association. Its business scope is exclusively to acquire ownership, develop and manage leisure yachts under the Greek flag, qualified as professional.
Its set up is a straightforward procedure, while NEPA can be involved with or be a part of other NEPA companies. In general, an AE or EPE company may be converted into NEPA, but not vice versa. Specifically, E.P.E. companies can be converted to NEPA companies by a decision of the General Meeting of the shareholders, based on Law 3190/1955.
NEPA is managed and represented by its Board of Directors, which includes at least three members (shareholders or not). The shareholders of NEPA may be Greek or EU nationals. Non-EU nationals may also be shareholders or be appointed as the directors of the company as long as they own less than 50% of the total shareholding. The minimum authorized share capital is set at 10,000 payable upon establishment. The underlying objective of setting up a NEPA is to take advantage of operating a yacht as commercial within Greek waters under Greek.The Articles of Association drafted by at least two founders must have their signature authenticity.
The Articles of Association must be complete and lawful, because otherwise it cannot be registered and will be forwarded to the Chairman of the three member Administration Board of the Court of First Instance. It is submitted to the Hellenic Ministry of Shipping and the Aegean, to acquire a registration number. This registration number is unique and is included in every document regarding the company.
The Articles of Association must appoint the members of its first Board of Directors, who have a three year term unless stated otherwise. The Board of Directors has to decide on issues relating to the administration of the company, the management of its assets, the provision of guarantees and the lien. The representatives have to be insured to the Maritime Agents and Employees' Fund (TANPY), registered with the Maritime Chamber (only then does it acquire its legal status) and initiate activities with the Hellenic Maritime Tax Authority.
NEPA corporate name must include the wording "Maritime Company for Pleasure Yachts" (or the initials thereof), as well as a distinctive title to differentiate from other companies. The registered seat of the company is the municipality or commune of the Greek Territory. All yachts owned by a Greek or EU entity are eligible to register commercially at the Greek Registry of Shipping.
In addition to the documentation filed to the Ministry of Shipping and the Aegean Registry for acquiring a license in order to use the yacht commercially (valid for a 5-year period and may be renewed - documentary evidence that proves that the yacht was engaged in chartering for at least 200 days within the 5-year period or 300 days where the yacht is below 20 meters), the owner and/or his representative should file to the Ministry of Shipping the Certificate of Survey, the Greek Registry Compliance Certificate, the Customs Import Declaration (exempt VAT Certificate), proof of title and Radio License. In short, all the information regarding the NEPA, the members of the Board and the representatives are filed at the Registry. NEPA must certify a book and bulletin of materials supply and may purchase materials and/or other objects to be incorporated in the vessel VAT free.
The existing legal status of the general charter activity in Greece accrues significant tax and financial advantages, i.e. there is no income tax payable on the profits of the company and the transfer of shares bears no tax liabilities. Only NEPA whose business scope is to manage non-privately owned yachts are subject to paying capital accumulation tax.
Furthermore, yacht is VAT exempt, has discounted marina/mooring fee and license to charter may be renewed every 5 years. Plus, all Greek- flagged yachts up to 20 meters may now be bareboat chartered, the fuel is purchased net of VAT and other local taxes and VAT on charter fees is only 12% (payable by the charterers).
The general registering under the Greek flag is an advantageous option, where the intention is to charter on a fairly permanent basis in Greece. The only reason a non-Greek flag may be preferable is in relation to crewing; where a yacht is over 650 tones it does not have to comply with Greek crewing regulations (often restrictive) and should adhere to its flag state regulations. This could be an option for an owner wishing to charter in Greece regularly without registering the yacht with the Greek registry. The EU owner company of the yacht must establish a branch office in Greece and acquiring a Greek VAT number in order to pay tax to the Greek State on all income derived in Greece. In such circumstances a yacht can charter in Greek waters if the charter starts or ends at a port outside Greece.
Banner
2923591
Main Description
2923589
Accordion
2923588
Do I have to pay VAT?
If you are buying a private boat, i. e. with VAT paid, this is valid throughout the EU. The solicitor handling your paperwork will make sure that you will receive the necessary documents to prove the payment.
If you are buying a yacht with a professional charter license in Greece (marked "no VAT paid"), you can - if you are a EU- citizen - establish your own charter firm in Greece or you will have to supply the certification about registration of your company by your local tax authorithy in order to prove that you are buying it as a EU registered charter firm. If you cannot do that - the seller will have to have the status of the "professional charter yacht" changed to "private pleasure craft" by paying the VAT.
Our specialized members be glad to assist you in setting up your own charter firm in Greece when buying a boat with professional license. When you wish to purchase a Greek flagged yacht for private use, the value of the boat is being estimated by the Greek tax authorithies it is not possible to foresee the exact sum of VAT to be paid. This risk can be carried by the seller and in your purchase contract it could specify that the seller should sell the boat to you with VAT paid.
I want to buy a second hand charter boat in Greece which I want to skipper myself and charter? What is the VAT situation?
The simplest way would be to start a charter business in Greece. We assist our clients in setting up the business. Please contact us for details.
If you prefer to have a registration in your country you have to supply the Greek tax authorithies with evidence of the registratiuon in order to obtain a charter license under your flag.
Flag and Registration: Can the registration be changed?
If you are Greek or EU citizan you can stay registred in Greece. If you are not a Greek citizen or EU citizen with permant residence in Greece de-registration is inevitable if the boat is intended for private use. If you might want so, there is the possibility to set up a charter business in Greece, which might be an attractive alternative.
I am a non-Greek citizen of the European community. Can I own and operate a charter boat in Greece under the Greek flag?
From the 1st of November 2002 you can. Please contact us for details.
Could you help me to find a way to transport a boat bought through you to Northern Europe?
Transportation is p;ossible in two ways: by a crew up to detination, or by special transportation. Contact our speciaslized members to gile you advice on this.
What is the typical procedure of buying a boat in Greece?
After you get in touch with the Sales Broker who will supply you with details and pictures of the boats you selected from their listings. If you wish, they will suggest suitable boats according to your specifications.
You would then set up a date for inspection in order to have a closer look at the boats you consider being of interest.
Your broker will then arrange inspection dates with the owners/sellers of the boats you are interested in and - after you found the boat that suits you - will create with you and the seller an inventory list which will become a part of the purchase contract.
Normally you would then ask a solicitor to prepare a Memorandum of Agreement stating all details of the transaction.
It is a good idea to ask a surveyor to perform a survey and let the solicitor make the contract (Memorandum) after (or subject to results of) that survey .
In any case, we also have our own brokers and we could make some proposals for yachts for sale in Greece (second hand or brand new ).
How will the contract for the purchase be executed?
After negotiating the price for your boat and the terms of payment and delivery between you and the seller, the solicitor will draft a Memorandum of Agreement. This will rule in writing all agreed details, terms, dates and payments. It is an agreement between you (the Buyer)and the Seller and will be signed by both.
The solicitor will be acting as a trustee for you, the buyer, and will protect you by making sure that there are no encumbrances (incl. Marinas, taxes, Telecom, seamen pension funds, claims etc.) and that the ownership situation and titles are clear, and last but not least, that your funds for the purchase price will not be paid before all legal aspects have been settled.
How do I pay for the boat and how can I make sure not to loose my money?
Your sales Broker can present you with sollicitors and surveyors and assist you at every step of this procedure, up to the safe delivery of your yacht.
You would normally send a deposit to the solicitor as soon as possible in order to have a legally binding agreement. The solicitor who will pay this to the seller after all necessary documents have been handed over to him by the seller.
You will send the rest of the purchase money to the solicitor in time to comply with the provisions negotiated when drafting the Memorandum of Agreement. The solicitor will pay the full purchase price to the seller only after he has made sure that all legal and tax requirements have been taken care of by the seller and after all required documents have been handed over to him by the seller.
In the mean time you can probably already obtain registration for the boat in your country and after completion of paperworks you can take over your boat here in Greece or have it arranged for shipping to some other place.
When could I inspect the boat(s) I am interested in?
Anytime on short notice. However, during the charter/sailing season it is possible that boats are being sailed somewhere far from ther usual location. Therefore it is important to contact us before you visit us to let us check that the boats you want to look at will be available for inspection.
How can surveys be arranged?
Our speciaslized Advisors list include some of the most competent, English speaking, independant local and international surveyors who can carry out a responsible survey of any boat you are interested in. A survey will not only protect you from buying a boat with technical problems but it is also required by most insurance companies and can help you if you want to sell the boat again later.
What is the price level of repair- and maintenance work in Greece and who can carry it out?
There are very competent technicians and yards in Greece who can carry out all sorts of repairs in GRP, wood, steel or aluminium. Our company is one of them.
We can introduce to you our mechanical engineers, sailmakers, riggers and electricians and also the right people for cosmetical work.
Those works are still reasonably cheap in Greece and we will arrange for binding offers and supervise the quality of the works carried out if you like (photo documentation by e-mail!) Ideally we suggest you to take a specialized surveyor to supervice the result. Alternatively, your skipper or captain will take this role. Or we can take this role under contract.
Where can I insure the boat?
Greece counts an array of very performant Insurance companies and Insurance brokers. Many internationally renowned insurance companies with proven record in handling claims and damages have a representation in Greece and will issue the 3rd party coverage certificates in Greek language as is asked by the Greek port police. This is of great help when dealing with this authority!
Can you help me in finding a berth or winter lay-up?
Our Handling Agents members can help you to find marinas and boat-yards in the Athens area but also in many other parts of Greece. Prices differ considerably and depend on how demanding you are in respect of accessability and service.
Main Description
2923590
Accordion
2923587
Is the charter broker's commission included in the quoted prices or will it be added?
The commission is included in the charter rate.
Do I have to pay VAT?
If you are chartering a boat or yacht in the Greek waters, i. e. embarkation and disembarkation in Greece.
The VAT applicable is 12%
I want to hire a skipper, who can chose the skipper, us or the owner?
While chartering a bareboat, you would be in charge of having a competent skipper in your charter party. However, since this is not always possible, most of the owners have their habits with one or more free lance local skippers and in this case, it is always a good idea to chose from those persons who already know the boat. otherwise, your charter broker will assist you in this search. If you are not used to sail in Greek waters, we suggest you to take a competent skipper, eventhough you would have one or more skippers in your crew/party.
I am a non-Greek citizen of the European community. Can I own and operate a charter boat in Greece under the Greek flag?
From the 1st of November 2002 you can! Please contact us for details.
Can we hire a yacht a cruise another region?
Deliveries of the boat is possible if the boat/yacht is crewed. The skipper or captain may deliver your boat some place else upon agreement with the yacht management through your broker.
What is the typical procedure of chartering a boat in Greece?
The procedure for chartering a baot in Greece is basically the same as everywhere else. Your charter broker will present you with a choice of available yachts to suit your cruising area, your taste or wish and size of party. he will draft the charter agreement and make sure that the payments for the charter are made in due time.
How will the contract for the charter be executed?
After signing for your boat and agreed on the terms of payment and delivery between you and the owner via your charter broker, this will rule in writing all agreed details, terms, dates and payments. It is an agreement between you and the yacht.
Can I inspect the boat(s) I am interested in?
Yes you can, provided you are in the area of the home port of the yacht, and it is not currently on charter, use, delivery or maintenance. You should advise your broker that you would wish to visit and he will arrange the suitable dates. Alternatively, the broker can visit the yacht for you. Be advised that it is every brokers job to know the yacht he is giving away for charter and to inform you in detail of the specifications of your boat.
Can you help me make an itinerary and find berths in the Marinas and ports?
Your charter broker should normally help you organize your cruise and itinerary. You can also consult our special page for this purpose. Special handling agents are available for the paperworks and marina berths at arrival of the boat. On crewed yachts, rely on your captain for all this. Prices differ considerably and depend on how demanding you are in respect of accessability and luxury.
What should I do if I expereince a problem?
First of all, inform your captain. then, contact immediately your broker or yacht manager.
In case of conflict with one or several persons or companies related to your trip in Greece, don't hesitate to consult us for further advice. We are at all times at your disposal for any question you may have.
Footer
2921026